Safe, Effective
Pain Relief for Pets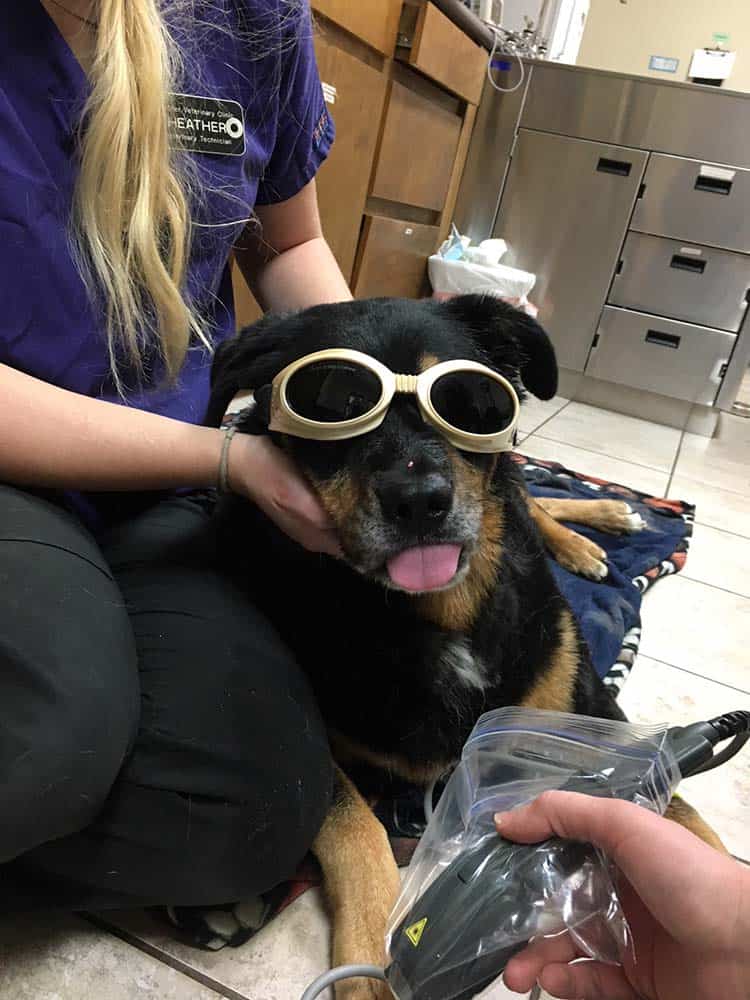 If your pet is experiencing pain or limited mobility due to an injury, arthritis, or other condition, we can help. At Fischer Veterinary Clinic our cold laser therapy provides safe, noninvasive treatment for a whole host of conditions that can affect pets.
Cold laser therapy promotes tissue repair and faster healing without causing any damage to surrounding tissues through the application of low-level light wavelengths to a targeted area. This laser energy stimulates cell regeneration and your pet's immune system, while also reducing inflammation.
---
The Benefits
Cold laser therapy can be used on its own or in conjunction with other modalities when necessary to help your pet feel better faster. The procedure is painless and drug-free, no shaving or anesthesia is required, and there are no known side effects. Treatment takes just a few minutes, and most pets find the procedure to be quite relaxing. The number of sessions recommended by one of our veterinarians will depend upon your pet's condition, but your pet may experience some level of relief immediately.
---
The Applications
Most of the time, cold laser therapy is used to treat pain, inflammation, and limited mobility caused by chronic and acute medical conditions, but it can also be used to promote post-surgery tissue repair and healing.
We use cold laser therapy to treat the following conditions:
Lick granulomas
Wounds, surgical incisions
Inflammation, arthritis, tendonitis, joint diseases
Lymphedema
Ear infections
Tooth extractions
Hip dysplasia
Sprains, strains, fractures
Post-surgery pain
Please call us today to find out if cold laser therapy could help your pet.